---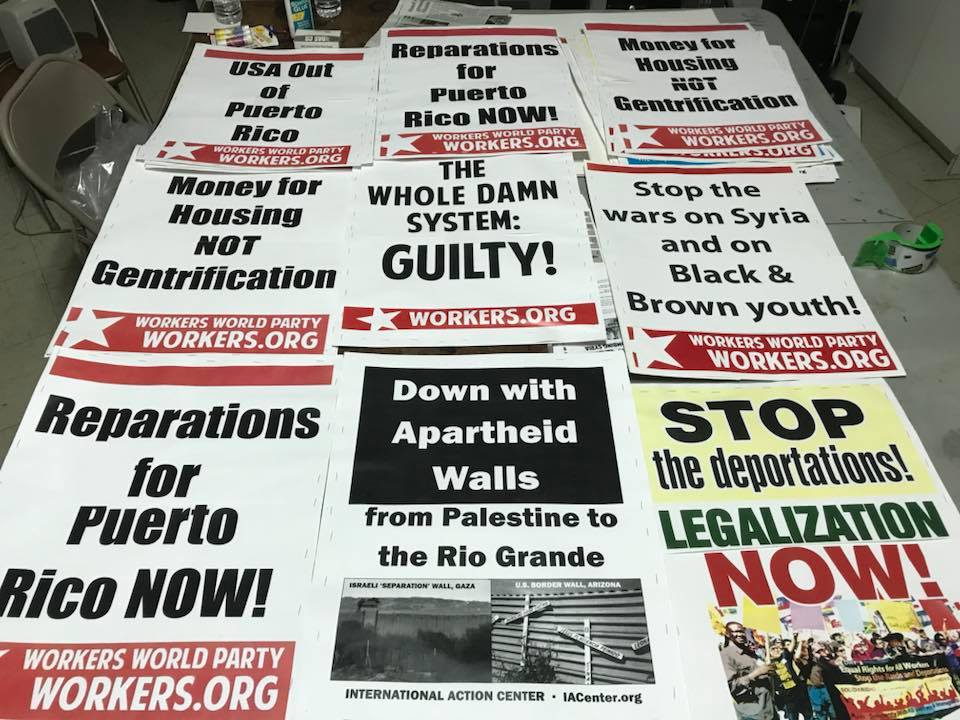 Making Placard Signs
Most WWP branches generally make 17″ x 22″ placards (or slightly larger) to go on poles. Here's the general instructions. Adjustments will be needed to print placards of other sizes.
Print the design onto 8.5″x11″ (letter) paper. Printing from PDF is recommended, but sometimes image formats are also available in our collections.
Fold over the sheet in half.
Enlarge each 8.5″x5.5″ side at 200% to fit an 11″x17″ paper.
Combine the two enlarged halves into a single sign. Glue, tape or staple them onto poster paper that's about 17″x22″
Staple two signs with consistent messages/signatures back to back. Leave room to insert a pole in the middle.
Us a staple gun to attach signs to a pole.
A sign attached to a picket with the same message front-and-back will allow cameras to capture the message whichever way we happen to be facing.
Some things to consider
Black & white designs are cheaper to print than color designs
Alternative to color design may be to print on a light color paper. Printing a B&W design on color paper is probably cheaper than printing a color design on white paper.
Consider how much toner your design uses. Especially if printing in house, a heavy-on-ink design can use up toner very fast, which will impact cost, and slow down your process. You don't want to run out of toner during a banner-making work session.
---
Placard templates with signatures
Start your design with these templates.